Google and Apple are constantly changing and tweaking their respective app stores. We're all here for innovation and improvement. We're especially here for a heads up on innovations and improvements that affect our lives. Unfortunately, the two tech giants aren't always the best at giving us a heads up on things that impact ASO. Here's a round up of a few of the recent changes we've seen coming down that pipeline that might affect your organic and paid ASO strategy.
1) Modifiers have landed
A few weeks ago, we discovered this little things we've tagged "modifiers" on one of our ASO Pro's phones. This morning, the modifiers are popping up in a lot more people's search results. Check out our last blog post to see our early breakdown of what this new search feature could mean for ASO.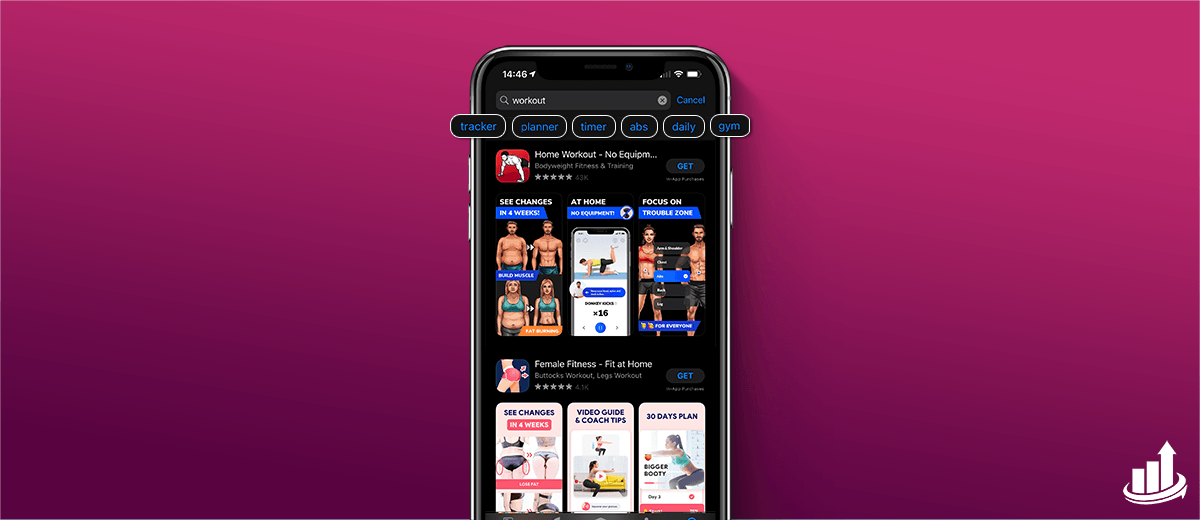 2) Google is shortening their title
Here's a basic ASO fact: You get 30 characters in your App Store title and 30 in your Play Store title… wait, you get 50 on the Play Store, don't you? Not for long. Google has given us a little heads up on their developers' blog that they will be shortening the Play Store title character limit.
3) Apple's "suggested" ads
The suggested apps portion of the search page made a splash just over a year ago. Now, Apple is changing it up even more by adding ads to the mix. Apple Search Ads is a huge revenue maker for Apple, so of course they're looking to expand their inventory of ad space… who knows where else ads may pop up in the future (we've got a couple guesses though)? Ads in the suggested section on the search page have been teased and talked about. It's no surprise that Apple just… threw them in there, no fanfare. It's pretty easy to bid on this space — you just need to create a new campaign and select "App Store Search Tab" as your placement. The "Search Tab" ad charges per 1,000 impressions vs per install. You set your max bid based on how much you're willing to pay per 1,000 impressions
4) Google tightening up on "buzzwords"
Remember the time when the App Store was riddled with titles that included "free"? They've since banned having "free" in any visible assets (title, subtitle, screenshots).  Google is following in Apple's footsteps — but they're taking it a step further. Starting later this year, Google will not accept any app titles, subtitles, graphic assets or even developer names that imply performance, prices or deals. This includes language like "free", "top", "#1", etc.
According to the Google Developers' Blog, you shouldn't use graphic assets or text to indicate ranking, performance, price or deals. Check out their "pre-announcement" of upcoming changes.
All in all, nothing is being shaken up too much in the ASO world. But these changes combined could have a big impact. While the extra character count on the Play Store was nice to have, Apple already has us used to this. Removing "free", "best", "top", etc. from basically everything but the Play Store description is annoying, especially if you're currently targeting any of those words. Thankfully it sounds like we have a few months to prepare here. For Apple's changes to how users search and the new "suggested ad" space, time will tell how that affect impressions, visibility and installs for apps.