We're always looking for new ways to improve conversion rates. So what's a new tactic with an old page variable? The product page's "What's New" text! Today, let's talk about why it matters, how to take advantage of it and what you should and shouldn't include in your What's New text to best improve your conversion rates!
Why does the What's New text matter?
On the App Store product page, the What's New text appears at the top, just under the app's icon and title block. This valuable page real estate provides a great opportunity to inform users why they should install (or re-engage with) your app before they even scroll through your screenshots!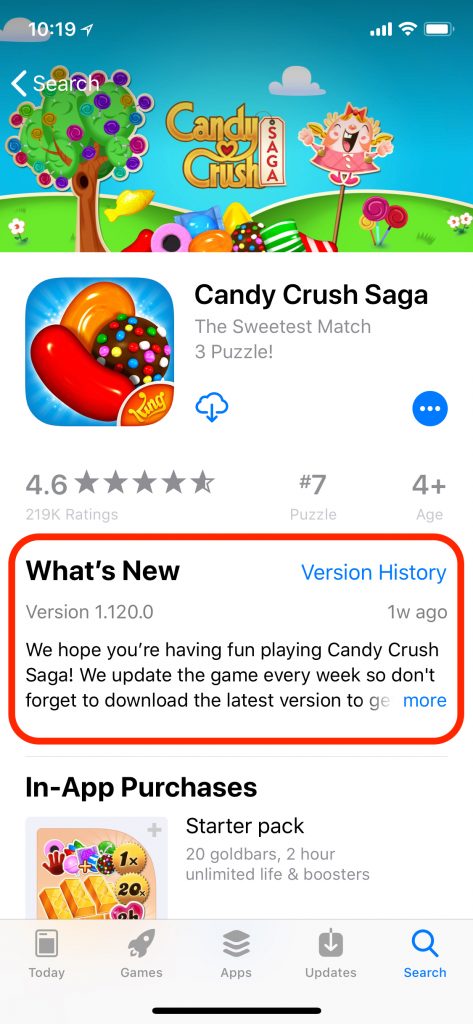 How to take advantage of the What's New Text
Use this important section to really highlight a unique valuable feature of your app to prospective users. You want to use this opportunity to grab users attention, build trust and generate installs! Some examples are the following:
Grab attention: illustrate your app's main features. Check out this example from Enlight Videoleap:

Build trust: tell potential users why they should trust you by stating your company updates your app regularly to best serve its loyal community. Like the above example from Candy Crush.
Generate installs: use your text as a simple call to action to invite users to download and install! Check out this example from the app Cash Show in which it gives users tips to get more out of its app: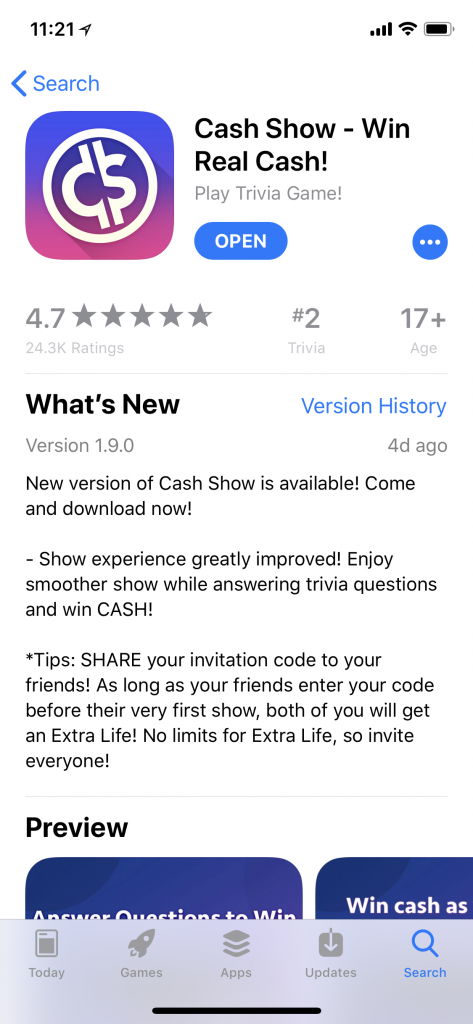 Promote an offer: the What's New text is a great opportunity to promote a new deal or coupon for users to obtain in your app. Check out this example from Wish: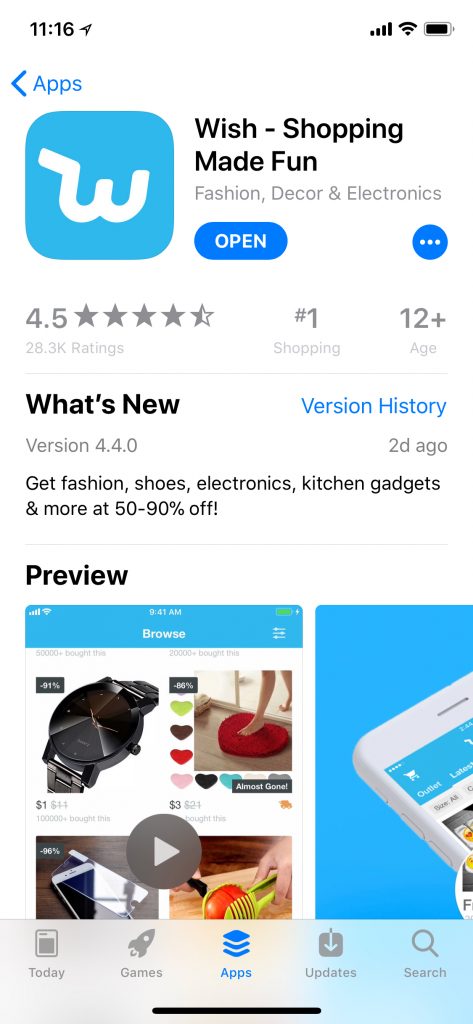 What to avoid including in the opening lines of your What's New text:
Because this text section is at the top of the page, you want to avoid using the standard update statements like "bug fixes". Why? Because new users don't want to think they're about to download a buggy app (even if it was previously buggy and is no longer).
Protip: You can update this text without submitting an additional build/update, so if you fall under the "what not to do" category, go change it!
Interested in conversion rate optimization? Get your app's product page optimized by our team of ASO pros. Get started with a free discovery call today!