Yesterday was the day of Apple's unveiling of the new Watch 6 and iPad Air. While we didn't get a new iPhone, we did finally get a release date for iOS & iPadOS 14 — September 16 (TODAY). Here are some of the key highlights for the iOS 14 release, as well as some new updates from the Apple Event.
App Clips
We've talked about App Clips before, but now they're finally here. As a brief recap, App Clips allow users to use your app without actually downloading it. This could be a great opportunity to showcase your app to users. On the other hand, time will tell if this lets users use apps more and more without scoring an install.
Widgets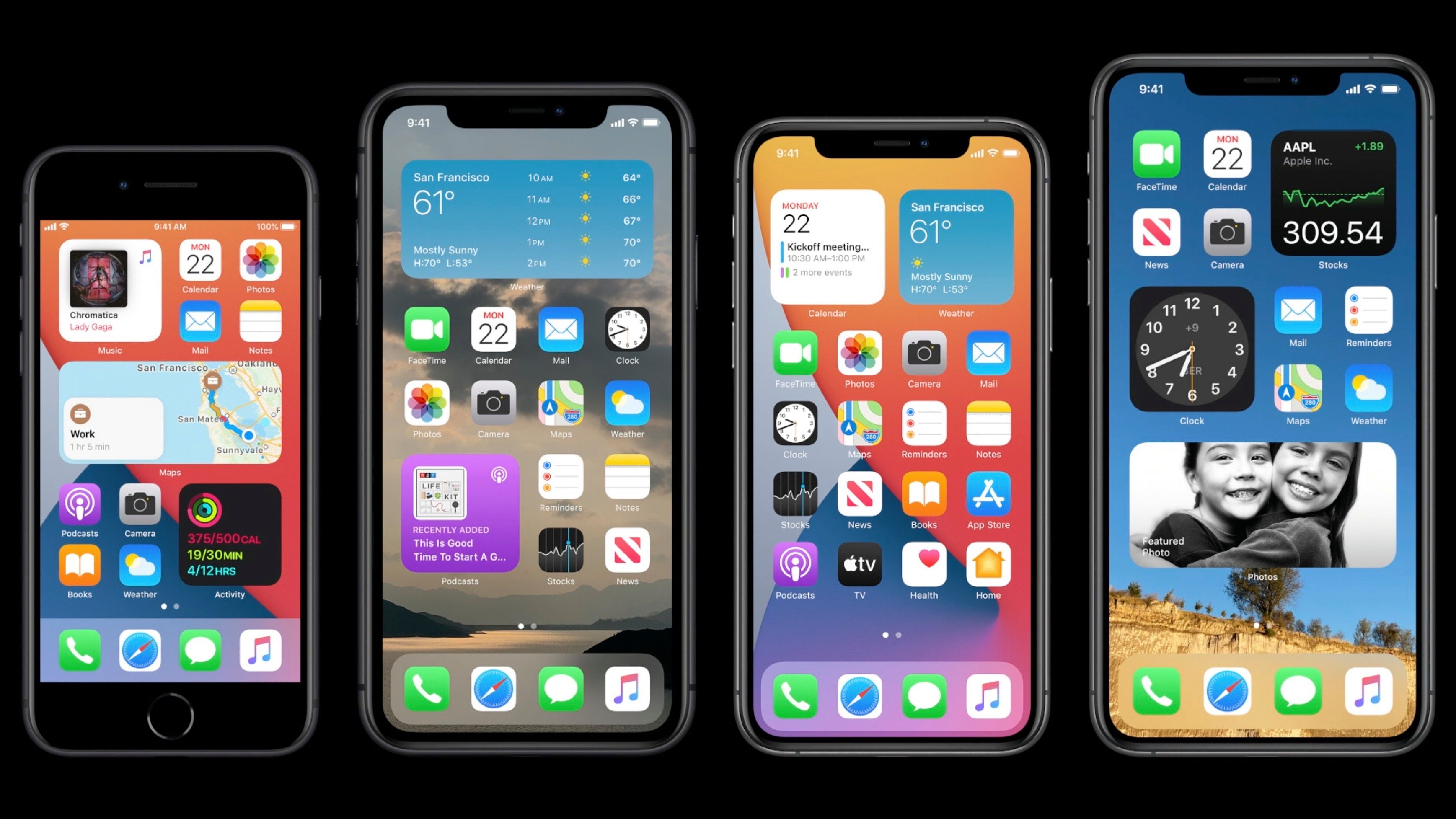 Similar to Android, iOS devices will now be able to have widgets on the home screen. Apple showcased Apple Music, Calendar, Weather and Activity in widget-form during the WWDC2020.
Nutrition Labels
The App Store will now include Nutrition Labels, which breaks down your apps privacy policy. Nutrition labels will appear in app listings. They include information that apps use to track users as well as any information that will be linked to a user.
Fitness+
Apple has interrupted app markets before. Music, TV+, and News are all instances in which Apple stuck their fingers into highly profitable app subscription services. Now, Apple will be releasing Fitness+. Running, walking, strength training, rowing, HIIT and even yoga workouts, all brought to you by Apple. Fitness+ works across iPad, iPhone and Apple TV and integrates with Apple Watch. For $9.99/month or $79.99/year, and requiring no extra equipment, Fitness+ will be an interesting venture for Apple. Fitness+ is not expected until later this year.
Apple One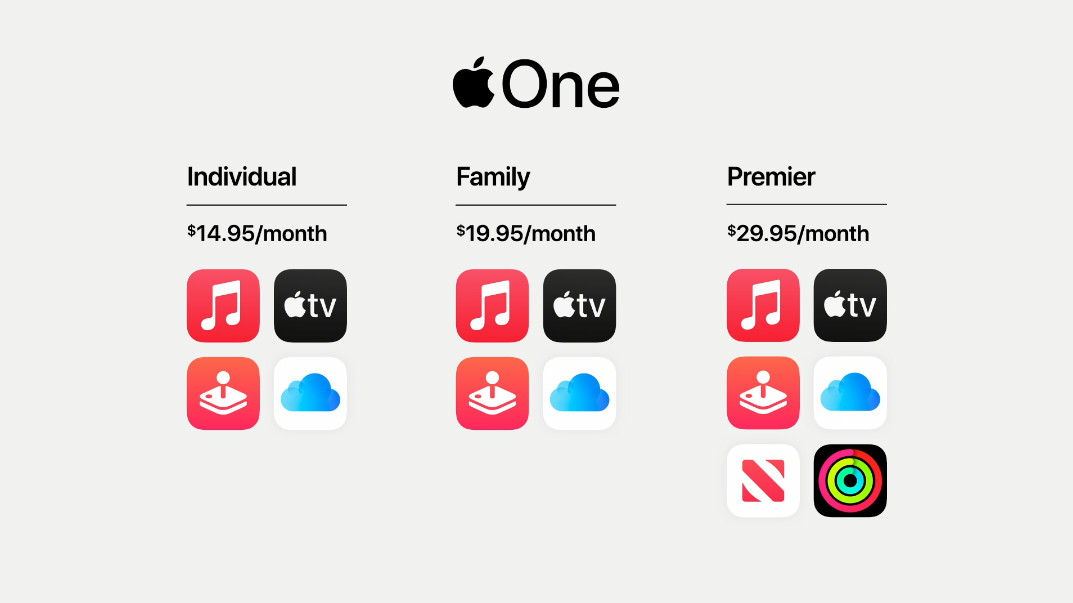 With so many subscription services, it only makes sense that Apple would bundle them all together into one. For $14.95/month, users can get access to 50gb of iCloud storage, Apple Music, Arcade and TV+. Apple projects that this will amount to $6/month in savings for users currently subscribed to these services. There is also a premier Apple One option that gives you 2TB of iCloud, the aforementioned subscriptions as well as News and Fitness+. Apple works this out to $25/month in savings for users subscribed to all their services separately.
IDFA Stays
At the WWDC2020, Apple had previously announced that IDFAs would be saying goodbye. This was a "win" for users, but a huge "loss" for advertisers. Apple has recently backtracked, saying they'll give advertisers and companies like AppsFlyer and Adjust until early 2021 before the IDFA is truly gone. Our best guess? They're working on an Apple Search Ads integrated solution to allow advertisers to track revenue earnings from Search Ads.
I know we at The ASO Project will all be downloading iOS14 onto our devices ASAP when it comes out at 10:00AM PDT/12:00PM CDT. We definitely will not be alone in this (fingers crossed it doesn't put our phones out of order for 3 hours). We're excited to see all the new things iOS14 can bring to our Apple devices (though still nothing as cool as Dark Mode, #sorrynotsorry).