Another year, another WWDC – this time all virtually streamed due to quarantine limitations. With new software being carted out for every iOS device, developers and users alike have a lot to look forward to (and get used to!). Let's check out some of the highlights from the WWDC:
App Clips
The new app clips feature is like letting users get a test drive of your app. Users can access small parts of your app without having to install it. Some of the examples Apple gave during the conference included Yelp, Panera, Park Whiz and rewards apps. This lets users get quick access to essential parts of your app (ordering online, redeeming rewards, etc), just without the download.
Widgets
The home screen is getting a redesign on iPhone and that includes the newly revealed "widgets"… anyone else feeling a little "android-y" here? Just like on Android, users can now customize their home screen with a variety of widgets.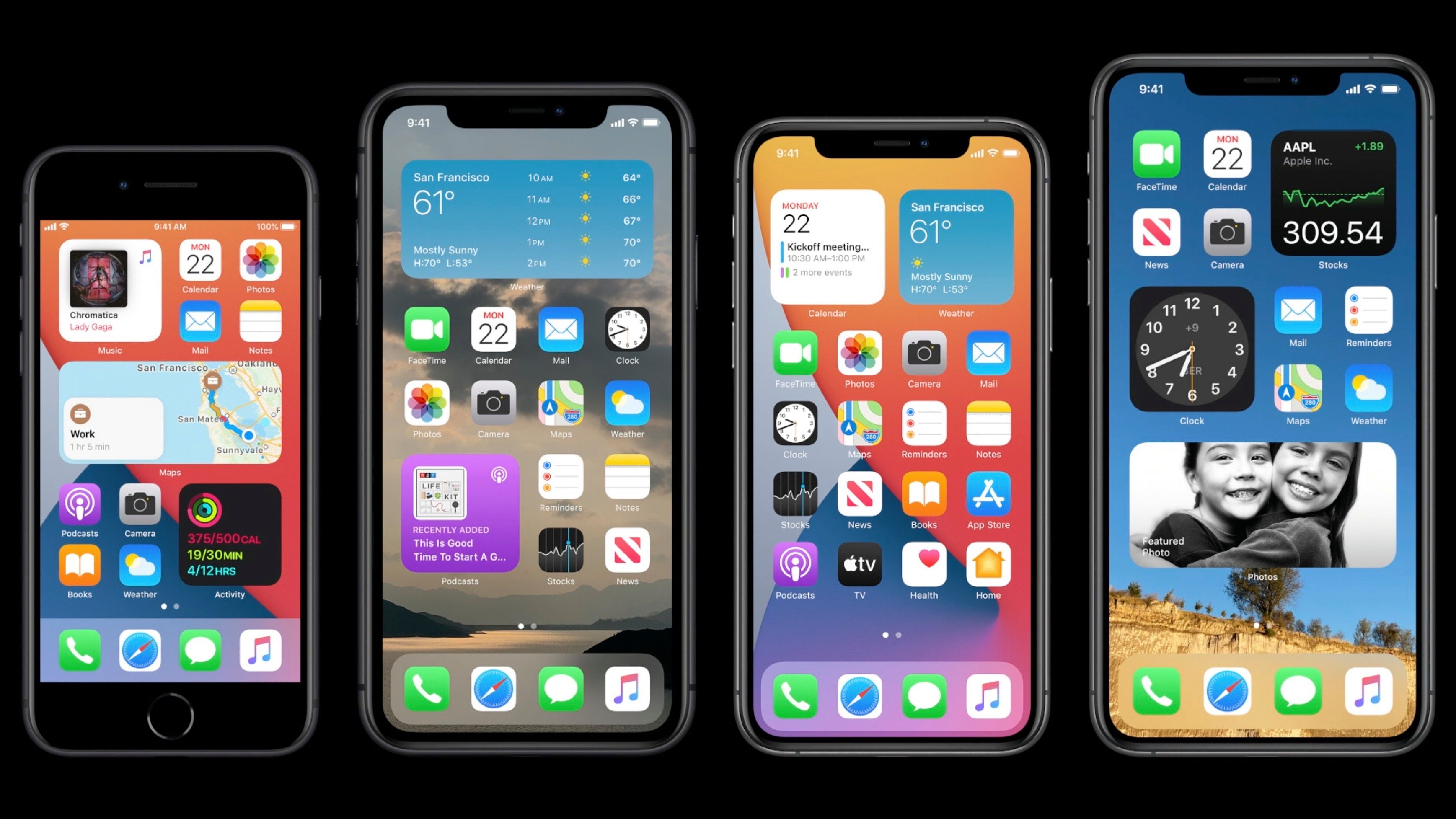 App Library
App Library is a new feature that automatically organizes apps. This will group apps based that are similar together, and will also feature recently used and recently downloaded apps.
Picture in Picture
Picture-in-picture is finally making its way to iPhones! This feature has already been available on iPad, and allows users to continue watching videos while perusing other apps.
Banner Call Notifications
How many times have you been watching a funny cat video on instagram and you get a phone call you just don't want to take. Pretty annoying, right? Well now, you can ignore it and continue with your video! Incoming calls will now appear as a banner notification, making it less disruptive on your phone screen.
Camera and Mic Alerts
If you app uses a user's camera or microphone, there will now be a new notification to alert the user. This is just another step in Apple's quest for user privacy.
App "Nutrition Labels"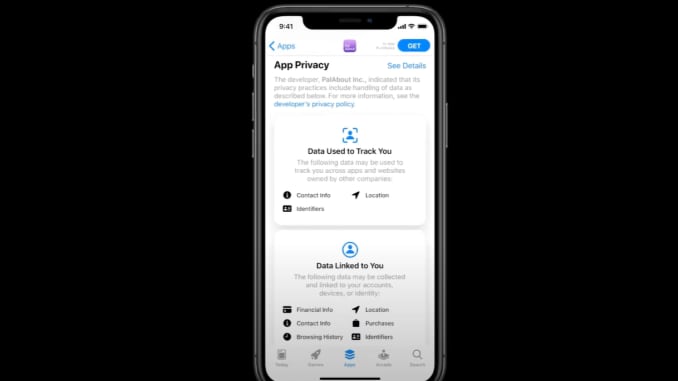 Apple will be introducing "nutrition labels" for apps on the App Store. These basically give a run down of your app's privacy policy. The "nutrition label" will be displayed on your app's App Store listing.
App Store & Apple Arcade
The App Store search function is getting two minor changes, that may have large ASO implications for some developers. The first of which focuses on misspelling and autocorrect. The App Store has improved their autocorrect and spell-check capabilities to recommend proper spellings, autocomplete common terms and otherwise "guide" your searches. Why does this matter? In some cases, common misspellings of brand names, or keywords can still have high search volume, but low competition. In rare cases, targeting these misspellings can be beneficial for some apps. This "loophole" will definitely become far less effective on iOS 14. Additionally, Apple is continuing their push on curated content in iOS 14 by ranking Stories and editorial collections in search results. The biggest difference here is that editorial collections of apps will now rank in search results, and will show the app's icon, title, subtitle and "Get" button, but no screenshots. The apps will be listed two at a time and will scroll horizontally. If you are currently ranked 1st for a keyword that displays an editorial list, come iOS 14, you may rank 3rd, although your app will be the first to have screenshots displayed.
Apple Arcade has introduced the ability to find popular games that your Game Center friends are playing. This will hopefully help the discovery of games within Apple Arcade and improve exposure for even smaller games. Additionally, Apple Arcade has introduced the ability to play across all of your devices with the "Continue Playing" feature.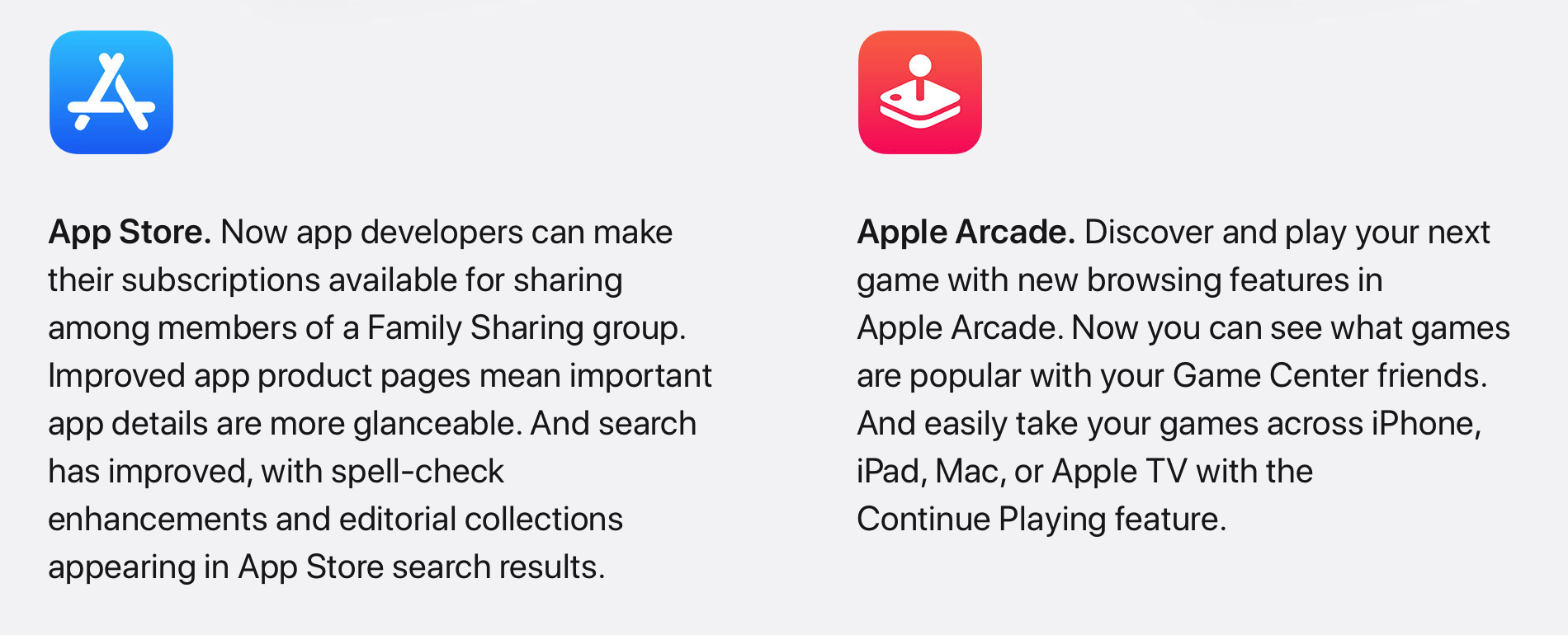 While Apple isn't releasing anything as exciting as Dark Mode this year, there are still a load of new features coming to iOS. Some of these new developments, such as widgets or app clips, will give users an exciting new way to use and interact with apps. Some, like camera and mic alerts or "nutrition labels", could make for savvier, slow to download, quick to delete users. Developers, get ready to make widgets, app clips and more!