Mobile subscription gaming services seem to be having a moment between Apple Arcade and Google Play Pass both launching late last year. If you're a developer, maybe more specifically a game developer, is adding your game to Google Play Pass worth it?
How does Play Pass work?
Similar to Apple Arcade, Google Play Pass is an exclusive monthly subscription service. For just $4.99/month, users get access to "premium" apps and games. Despite its deceiving name, Play Pass isn't just for games – Google says Play Pass has "puzzles, podcasts and everything in between." Joining Play Pass is available to published and unpublished apps on the Play Store. Google's developer sites states that Play Pass is great for developers looking to expand their audience, get more dependability in their revenue, get a spot in a special curated section of the Play Store and indicate app quality to users.
If you are accepted to be a part of Play Pass, there are three ways to integrate your app into Play Pass:
Paid apps become free
IAPs are free
Ads are removed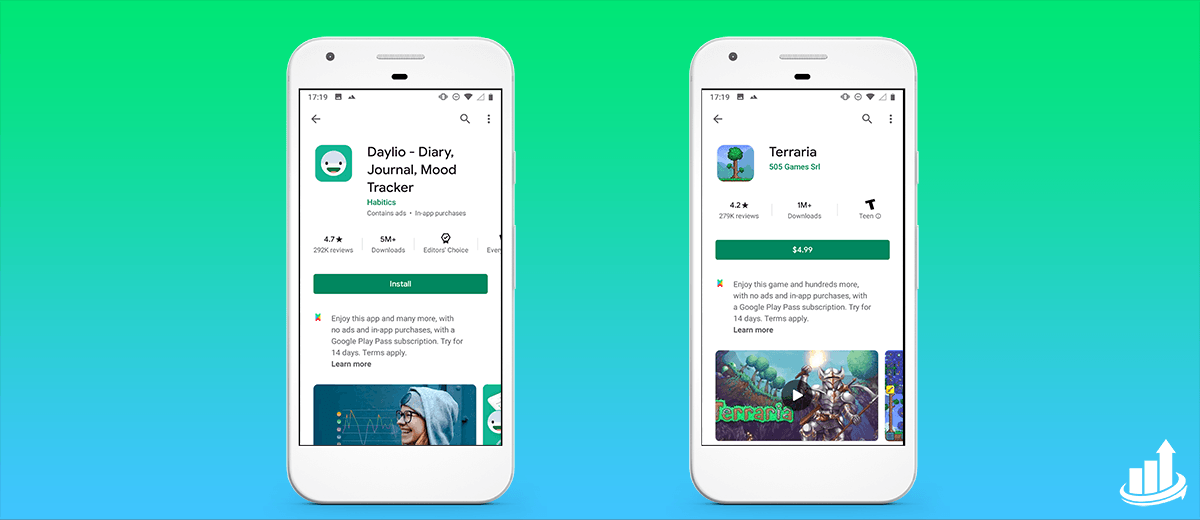 All three of these options only become available for Play Pass subscribers. Google offers a single APK that supports all three options, depending on the revenue plan already supported by your app.
Is Play Pass right for you?
Obviously, the most obvious advantage that Play Pass offers is a more dependable revenue stream from your app. If you have an app, any app, that is either paid, has IAPs or currently offers ads, then Play Pass offers a way for you to easily integrate into the Play Pass family. Additionally, unlike Apple Arcade, your app remains available on the greater Play Store for non-Play Pass users to download and use. Another thing to note is that Play Pass is currently only available to users in the U.S.
Is the Google Play Pass right for your app? A study by AppsFlyer showed that only 4.6% of Android users make a purchase for an app per month, possibly making it a challenge to make consistent revenue on the Play Store. Play Pass gives you a chance to boost your monthly revenue a bit.
Play Pass or Pass? Either way, make sure your ASO steps up to play!