We all know how app stores work. You search for something, a list of options pop up and you download one, two or even three apps. After opening these apps, you might get the option to subscribe to a free trial of their premium services. If you choose to opt-in, you get full reign of the app for a few days before you have to monetarily commit. With the release of the Android 11 Beta, Google has revamped this process a little bit, by teasing a new "Free trial & install" feature. The App Store provides the ability to feature in-app purchases in search results, which follows a similar behavior.
Free Trial & Install
Traditionally, when you subscribe to an app's service, you had to do it through an in-app purchase within the app. Google's new feature aims to allow users to "discover and purchase items outside your app." The purpose of this feature is to remove or reduce the effort needed to get users to subscribe to services. Now, users have the option to automatically subscribe as they install your app.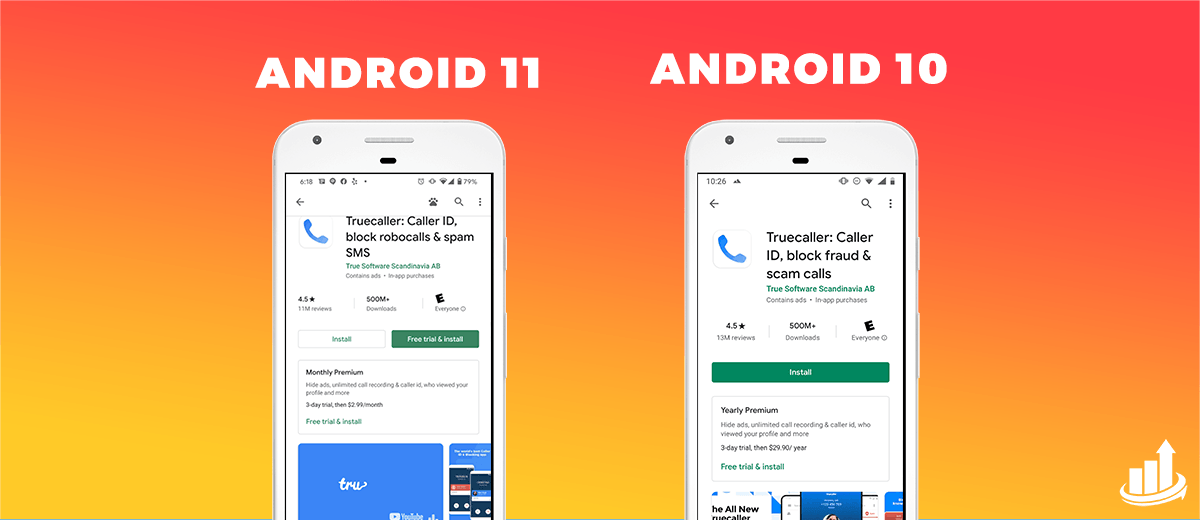 Premium Real Estate
The new "free trial & install" feature also places your subscription information in a prime spot on your app listing page. In other words, your premium subscription is getting premium real estate. Based on pictures from the Play Store, a description and the pricing model of your app's subscription service will appear on top of your screenshots and preview video. While the actual "free trial & install" button is a feature of the Android 11 beta, users can still see the pricing breakdown on Android 10.
Other Subscription Changes
"Free trial & install" isn't the only change to subscriptions that Google has planned. Google Play Commerce product manager, Mrinalini Loew, states that Google is looking to increase user trust in subscriptions in order see higher-quality subscribers and lower cancellation rates for developers. Google will be changing the option to pause subscriptions to default as "on" and will require features like Account Hold and Restore for subscription-based apps. Developers will also now get a last ditch pop-up to convince users to keep a subscription when they go to cancel.
The new "free trial & install" feature is only available to a limited set of developers for the time being. Google hasn't announced when the feature will be more widely available, but the other subscription changes are expected November 1 of this year.