Today is the day that developers and users alike have been waiting for for the past year. The Apple keynote event of the year started at 10 am today. Apple announced that it will be releasing iOS13 on September 19, with the latest iPhones, iPads and Watches heading out soon after.
In case you missed the WWDC back in June, check out our recap highlighting the major iOS13 changes. Now, let's look at some of the things Apple just announced:
Arcade
Arcade, the newest addition to the App Store, will launch September 19. It's one of Apple's new subscription service and costs $4.99 a month. Apple's hope is that by providing exclusive access to video games through Arcade, it can generate more revenue. This won't impact the majority of games, as they are free to play and rely on in-game transactions. However, if your game becomes a part of Arcade, there are some ASO tips you should know — first and foremost being that Arcade is highly curated and relies less on search than the rest of the App Store!
App Store Search
The App Store Search page is moving away from the "Trending Searches" and continuing the "curation" theme by introducing a "Suggested" section which lists apps based on the user's search history, apps on their device, among other factors. In the most recent beta, this does not seem custom tailored (the screenshot is from a test device that does not have any apps on it). So we'll see if the curation and suggestions become further customized with the official release.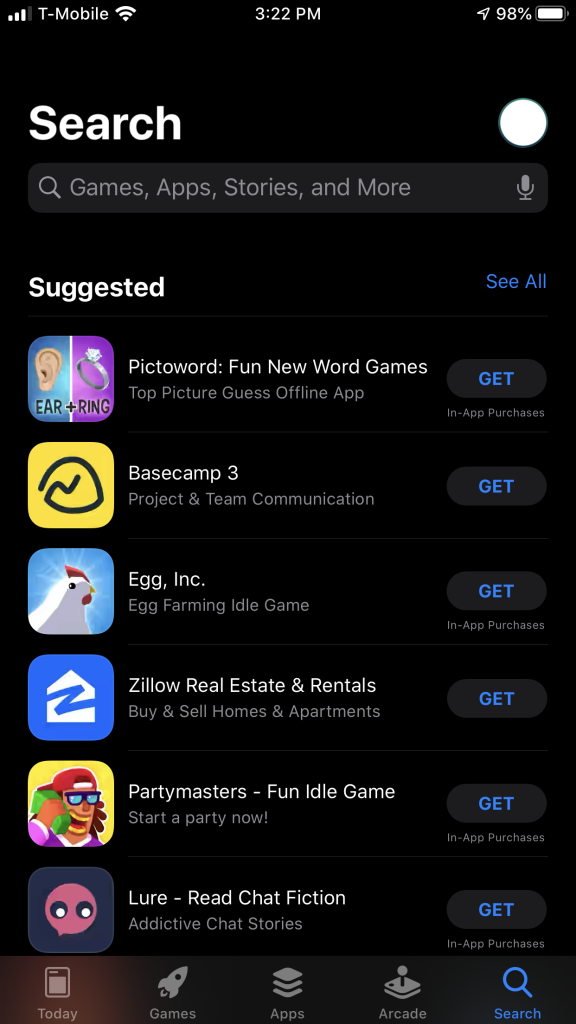 Additionally, the Apple Watch will be getting its own App Store where users can now download standalone apps for their watches. You will also have the ability to browse and download apps directly from your watch. Apple will also be bringing in some of their staple iPhone apps to WatchOS 6, including Audiobooks, Calculator and Voice Memos. 
App Store Search Note: In conjunction with the new Watch App Store, the App Store will start displaying results for Apple Watch Apps. Screenshot example below: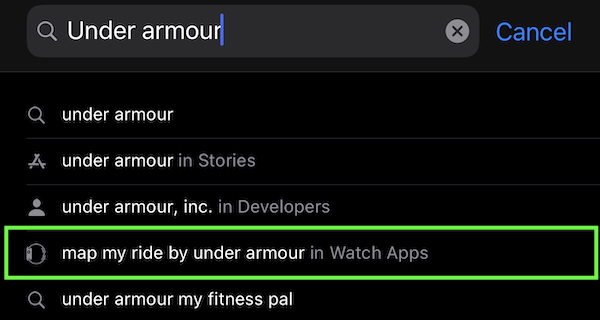 Apple TV+
Another new subscription service, Apple TV+ is Apple's first dip into providing streaming services similar to Hulu or Netflix. It will launch on November 1 and be available in over 100 countries. Apps that provide similar services should prep their ASO for the launch of Apple TV+. Apple announced that customers who purchase the new iPhone will be eligible for a free year or TV+.
iPhone 11 & 11 Pro
To say that the new iPhones received an overhaul would be an understatement. Apple is claiming that its new bionic chip, A13, is more powerful than any other smart phone on the market. The new iPhones not only have more computing power than competitors like the Galaxy S10 or Pixel 3, but also have better graphics. 
While Apple claims the iPhone 11 to be the fastest phone out there, the real focus should definitely be on the camera. With three rear cameras, it can shoot nine images or record 3 videos at once. Based on the photos and videos that Apple showed during the event, the editing abilities of the iPhone 11 are also greatly improved. 
Expect the quality of games to continue to improve, and with this improved performance, users' expectations will rise!
iPad
The 7th generation iPad also got a few highlights. It's supposed to be crazy fast with a 10.2-inch Retina Display. It also includes a Smart Connector port and supports Apple Pencil. With iPadOS coming out, the new iPad is definitely equipped to take advantage of its new operating system. Make sure your app is ready for iPadOS as well. 
Watch
The 5th generation Apple Watch features an always-on Retina display, 18-hour battery life and built in compass. Fashionable, functional and primed for the Apple Watch App Store. This means that users can now download apps onto just their watch without an accompanying iPhone app. Watch apps will also be appearing in normal App Store searches.
Now we know both what Apple's newest line up of devices will look like and the operating systems coming to its multiple platforms. For those of you keeping track, we have a little over a week until iOS 13 hits users everywhere. Apple also announced that additional features will be available with iOS 13.1 on September 30.