As of today, developers are now able to utilize up to 50 characters for their Google Play Store app's title. The previous limit of 30 characters made it a challenge for apps to utilize their main keywords. An app's title is one of the most important parts of App Store Optimization and, when properly optimized, can provide major keyword ranking improvements.
In the days after this change, we experimented with our "App Lab" apps, and implemented new titles for some clients, and the initial results look strong: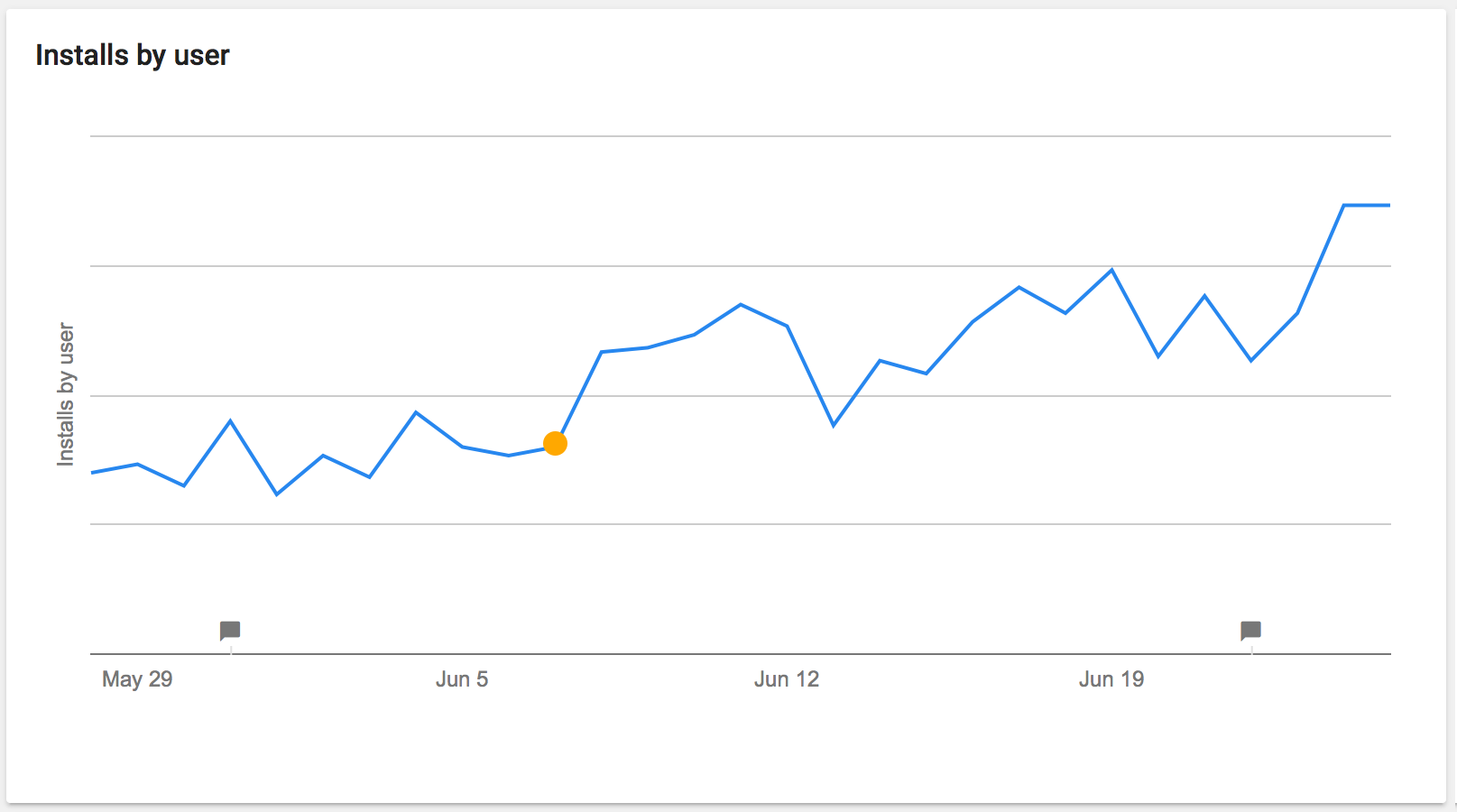 Our apps and client apps have seen increase in keyword rankings almost immediately. This needs to be carefully implemented, because we've observed some competitors that have just crammed in additional keywords which has resulted in ranking drops. Format the additional characters as a tagline and make sure it's human "readable" (as all of your ASO elements should be!).
We advise developers take advantage of this new limit and focus on their most important keywords to utilize in their titles.