Fortnite is one of the biggest games on the App Store right now. Fortnite is riding high on the brand recognition and viral popularity of the game. Everyone from serious to casual gamers can get into it and play. But let's look at Fortnite's ASO efforts to determine if there's opportunity to grow organic installs.
Title and Subtitle
The word "Fortnite" is 8 characters long, leaving a lot of empty space that could be utilized by keywords. There is easily space to add keywords (like "battle royale" 52/100 volume and Fortnite ranks outside of the top 50!) that Fortnite should be ranking highly for. By sticking to just their game name, Fortnite is taking itself out of the running for other high volume keywords that would improve their conversion rates.
We'd usually next take aim at an app's subtitle but… Fortnite doesn't have one! It's been said before and I'll say it again: your subtitle is extremely important for keyword rankings. You can't just leave it blank. This is a place where Fortnite can add in some additional high volume keywords. When we look at "generic" (non-brand) search terms, Fortnite doesn't rank terribly well for keywords like "battle royale" (52/100 volume) or "pvp games" (39/100 volume) — keywords that a pvp, battle royale, first person shooter game should be ranking for. With Fortnite's extremely high install volume, they would definitely jump up in ranking positions for a lot of these terms.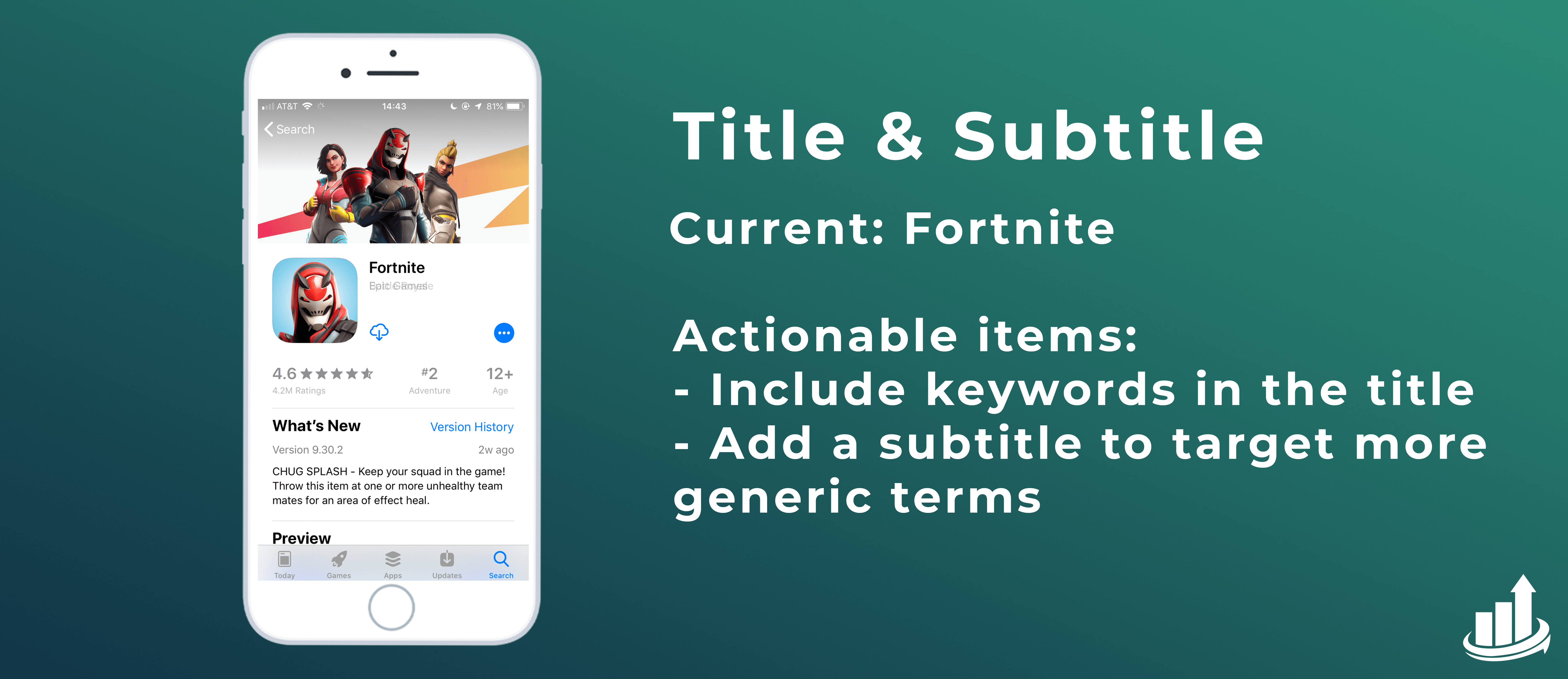 Screenshots and video
Fortnite ops for horizontal screenshots — which makes sense given that the app is horizontally based. However, their screenshots feature small callout text and seems to focus mainly on gameplay. Their callouts don't quite fully explain what's happening in the screenshots. Blowing up the text callouts and adding context to the screen can go a long way for attracting user attention.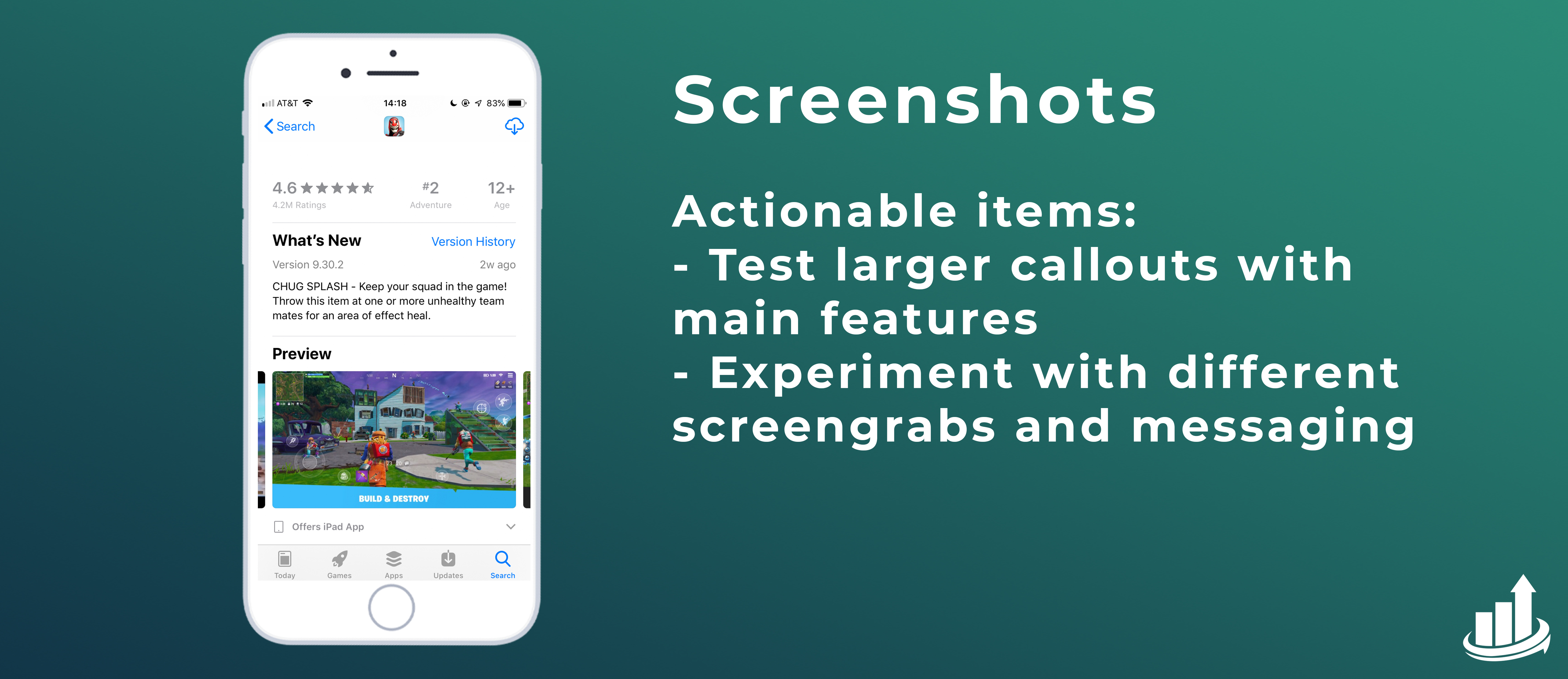 Fortnite's app listing does have a preview video. Since the video is horizontal, users don't see the screenshots in App Store Search. But this doesn't mean that screenshots aren't still important. 
Search Ads
While Fortnite is a massively popular game, with strong brand recognition, there's definitely an opportunity to further their growth with Apple Search Ads. Searching for "Fortnite" results in consistent ads for competitors. Keeping a close eye on cannibalization, Fortnite may benefit from defending their direct brand searches. If Fortnite hopes to maintain the momentum that they've had on the App Store thus far, then they'd be wise to up their Search Ads. 
Fortnite doesn't seem to be focusing on Apple Search Ads, but even running some re-targeting campaigns may help to acquire previous players who deleted the app.
When Fornite first hit the App Store, it experienced explosive growth. Even over the last few weeks, "Fortnite" has consistently been a trending search in the App Store, but focusing on a high-level and data-driven ASO strategy would absolutely increase growth and organic users.
Ready to level up your ASO? Schedule a free consultation with our ASO experts!