Have you ever wanted to spy on your competition's Play Store referring domains and backlinks? If so, you're in luck. In this article, we will explain why you should spy on these metrics from your competition and how to do it to boost your ASO efforts.
Why should I care about Play Store referring domains and backlinks?
Good question.
You should care about referring domains and backlinks to your and your competition's Play Store product pages because it is an increasing factor in Play Store rankings. Much like in Search Engine Optimization, a page with more quality backlinks and referring domains signals search algorithms that it is important and thus will be ranked higher in organic search results.
Particularly in 2018, web traffic to your Play Store product page should be looked at as voice search is at its all-time high. Google SERPs pull in app results in browsers and now through voice search. This is one more avenue that can bring people to your app… but only if you're ranking for your targeted keywords.
How higher referring domains and backlinks from quality sources can impact your app:
Higher quantities of referring domains and backlinks from quality sources can boost your overall search visibility, help you rank for your targeted keywords and subsequently lead to huge increases in installs. Just check out this case study from one of our clients. In the following chart you can see we started working with the client in March of last year (2017) to increase backlinks and referring domains to their app's Play Store page: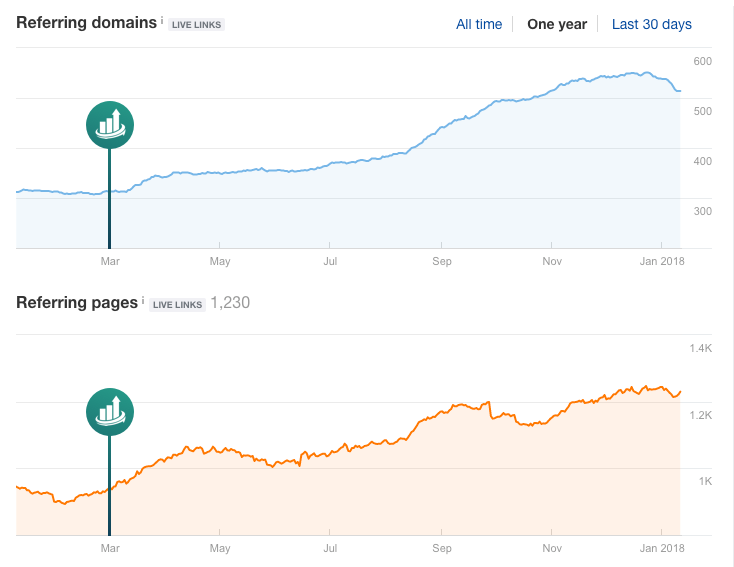 Over time, these efforts correlated to a huge lift in organic keyword ranking which ultimately boosted installs for our client:

How to spy on the competition's Play Store referring domains and backlinks:
We've made it uber simple to see how your competitors' apps are doing with referring domains and backlinks. How? This plugin for Safari (direct download) and Chrome (Chrome store).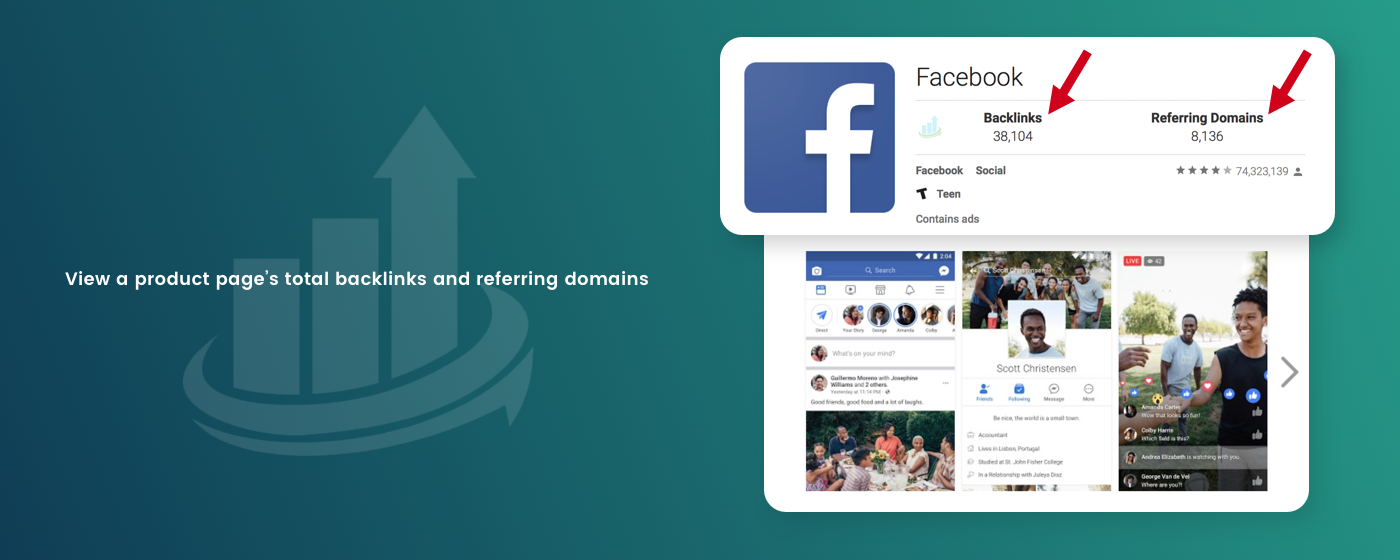 We've built an extension that allows you to easily research backlink and referring domain data for any app in Google Play. It works automatically and will load the data directly into the app's page in your browser.
Now you can easily track your app's metrics or spy on how the competition stacks up! Ready to beat the competition? Read more about how to build backlinks to increase app store visibility in our previous article.
If you have any questions about building search visibility and rank through a custom link building strategy, don't hesitate to get in contact with our team of ASO Pros today!