Apple's Search Ads are a fantastic way to gain visibility for your app, and in a lot of our experiences, a relatively cheap way. The platform provides a great way for developers to inject their app in front of users for even the most competitive keywords.
So how can you use this platform to help your ASO strategy?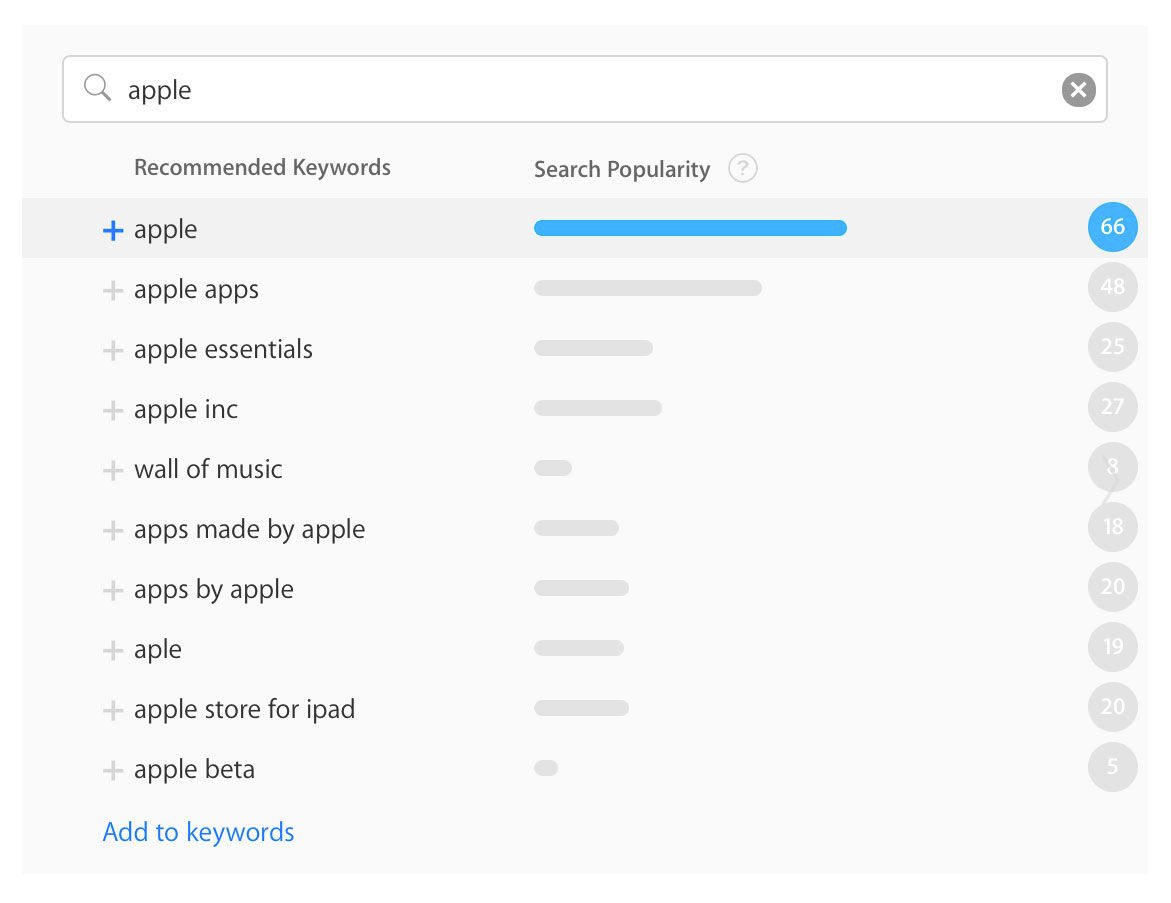 Search Popularity
The most valuable piece of the Search Ads platform is researching the "Search Popularity" data of keywords and understanding the highly searched terms. The drawback of the platform is that it displays the Popularity value in a sliding scale representing the "score" out of 100.
In order to simplify this for developers, we've created a simple Chrome [Chrome Store] and Safari [direct download] extension that adds a numerical value to the platform screen, which makes a developer's research much easier! Both extensions are free to download and open to the public.
Utilizing this data will help you to structure an effective app title and keyword list for your iOS app. Still need help? No problem; we provide custom packages for our clients, tailored to their exact needs.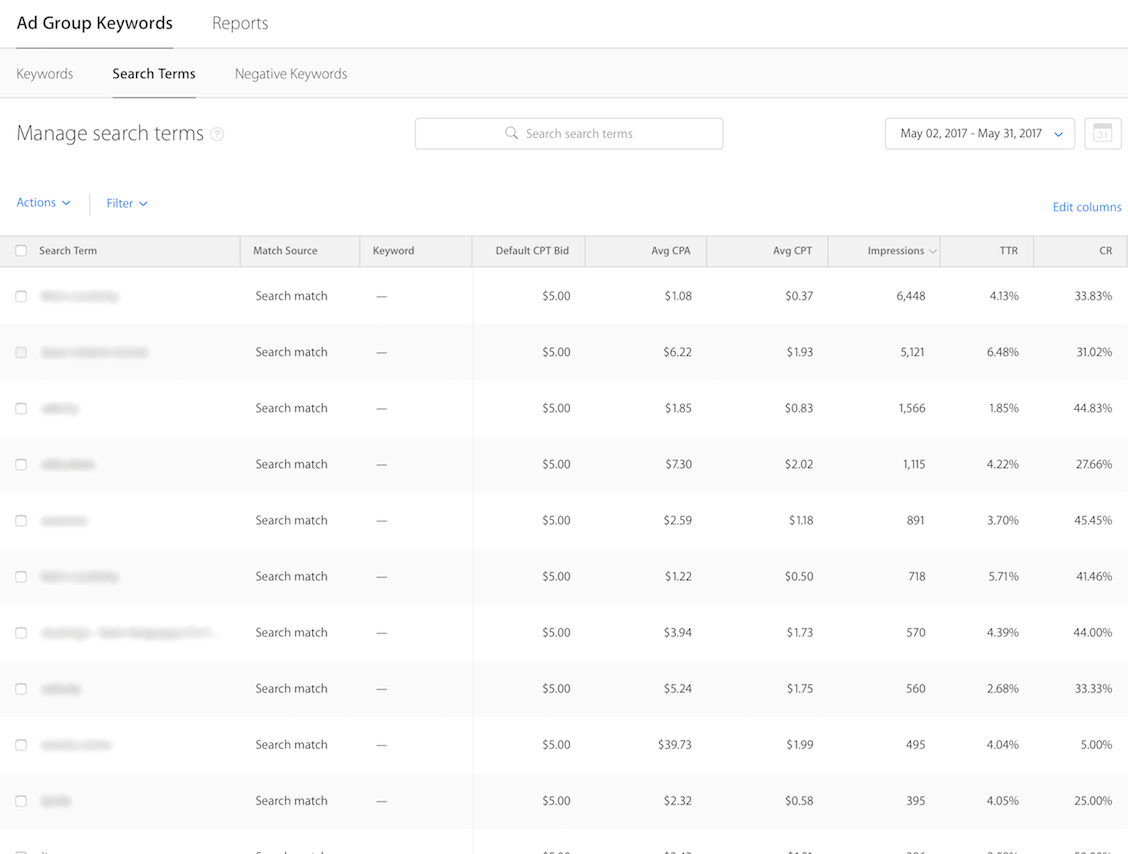 Campaign "Search Terms"
In addition to the Search Popularity data, you can explore the "Search Terms" section of your Ad Group to see which keywords are performing. Sorting the results by different parameters (impressions, TTR, Conversion, etc…) you can gain a lot of insight into your highest performing keywords and those that convert the highest percentage of users. In addition to your "best" keywords, you can find the terms that convert a low percentage of users. This would generally mean that when a user searches for a that term, your app is not something they're interested in.
A piece of the pie
Search Ads are only one piece of the ASO pie. A successful App Store Optimization strategy requires attention to every aspect of your app. By focusing on keyword research, improving conversions and implementing a strong content marketing strategy, you can conquer the challenge of ASO and grow the organic installs of your app.