True to form, Apple has just…. dropped… an exciting new iOS Developer feature with little fanfare. Those of us at The ASO Project have been excitedly waiting for Custom Product Pages and Product Page Optimization to come to the App Store and, until yesterday, we thought we'd have to wait until 2022. Let's look at some of the changes you can now take with your ASO strategy with the arrival of CPPs and PPO:
Increase Your Marketing Conversion
You can create up to 35 custom product pages per app on the App Store at a time. Doing some mental math, you can now have 280 screenshots and 105 videos. Now, that'd be a little excessive and a lot of work, so we don't recommend that. However, this does provide a unique opportunity from an UA perspective. Let's look at the example Apple provides on their website with the app Mountain Climber: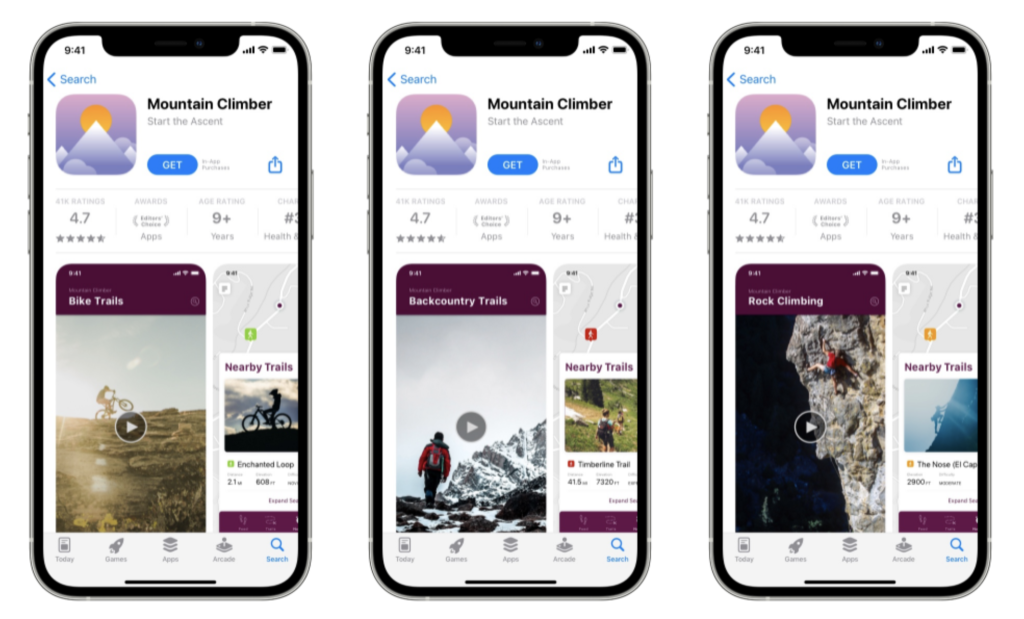 You can see that Mountain Climber has 3 custom product pages: one for bike trails, another for hiking and a third for rock climbing. Now, when Mountain Climber runs different UA campaigns, they can have their "rock climbing" campaign link to their rock climbing CPP. Talk about a huge chance to increase conversion on paid acquisition!
As of right now, CPPs are supported by basically every UA platform except Search Ads. Apple is promising Search Ads support "January 2022". For the time being, you can still use CPPs on your social media or Google ad endeavors.
New Install Data in App Store Connect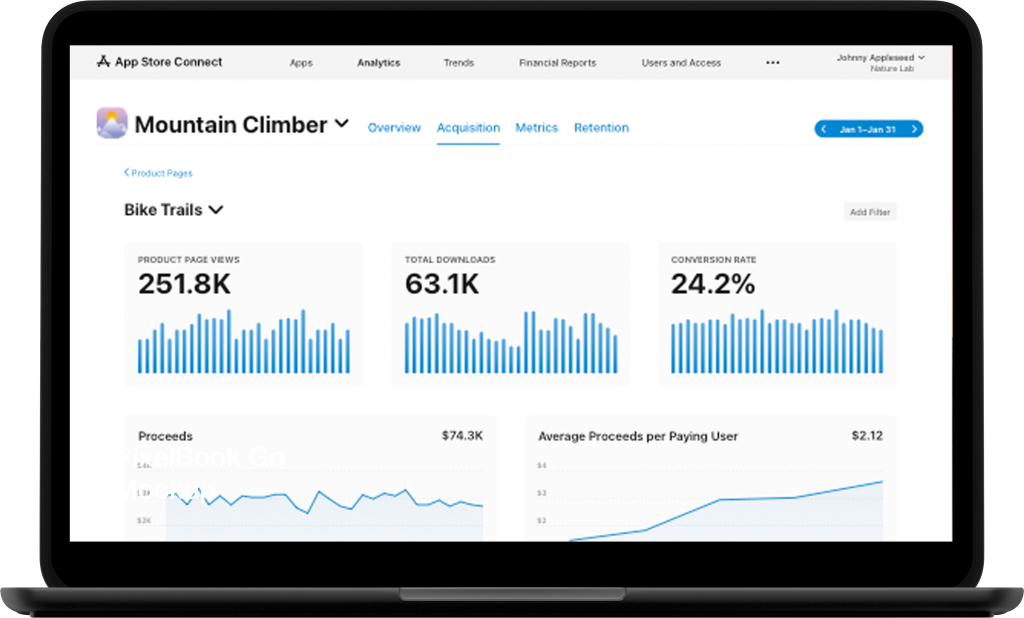 After you've set up a Custom Product Page, you can see its specific performance metrics in App Analytics. You'll also be able to compare your CPPs install metrics against your default page. Not only will this help you improve the effectiveness of your ads, but also give you some insight into the performance of your default store listing.
Product Page Optimization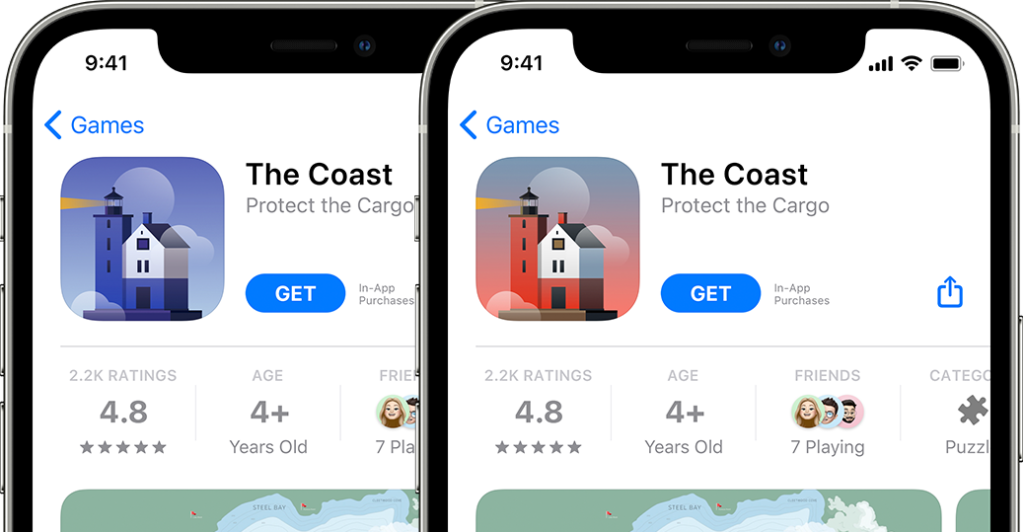 CPPs are not the only way you can test out new assets on the App Store now. With CPPs, Apple has also introduced Product Page Optimization — essentially Apple's version of split testing. You can now test app icons, screenshots and preview videos on your default product page. Can i just say, FINALLY! Only the most overdue feature to come to the App Store Connect possibly ever. Here are some of the ways Apple says you can use Product Page Optimization:

Apple states that these "treatments" are shown to people on iOS/iPadOS 15+ at random. Like with Google, you can select the percentage of users who see your alternative Product Page assets. Any of your treatments will appear to "selected" users across the entire App Store for the duration of your test. This includes search results, the Today/Games/Apps tabs and the icon on their device (if you upload an alternative icon).
Custom Product Pages and Product Page Optimization are two of the most hyped up features announced at WWDC earlier this year. Both of these features will have huge implications both in organic and paid acquisitions. Finally, we'll be able to see, test and improve the conversion of our App Pages. Take a peek at Apple's "What's New" page for developers to learn more about several of the new things coming to App Store Connect. The ASO Project team will definitely start taking advantage of these new features right away and we'll be waiting with baited breath for CPPs to be integrated with Search Ads.